SUPPORTING OUR YOUNG SWIMMERS
However friendly your club, when young swimmers are growing up, issues and sticking points can often surface. This is especially the case as they go through puberty and beyond. We believe the entire swimming community has a responsibility to help them rise to the challenges ahead. There's no better place to start than at your own club.
Beyond the Black Line (BTBL) is a proven program that makes life at this critical development stage easier for everyone within and outside the club. It gives your members access to videos of life experiences of swimmers who've already been there. They also have the chance to attend a workshop run by a past or present Australian Dolphins, ideally hosted by your club.
ENCOURAGE THEM TO WATCH OUR VIDEOS
Swimmers under 18 will need to provide a parent's email. 
WATCH VIDEOS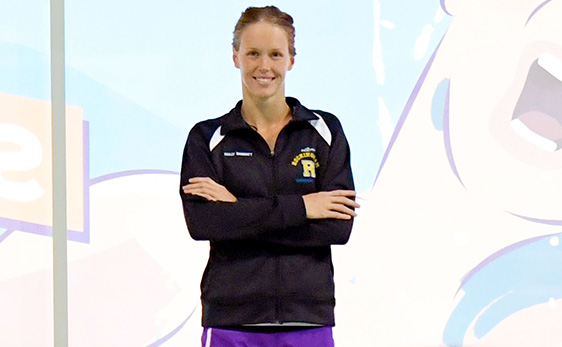 When friendly competition becomes a power struggle the line can be crossed into bullying. It's not always physical and can be as simple as relentless high-spirited teasing. But deep down everyone knows what's hurtful. There's no hiding from it. If it's happening to someone in the club, it's happening to everyone in the club.
MORE TOPICS
Couldn't find the topic you're after?
Read through our full list of topics for swimmers, parents, coaches and clubs here. And of course, if you still can't find what you're looking for drop us a line.
Body image

It's really hard when you're a swimmer. You usually don't look as good in spaghetti strap tops. But I've learnt to be proud my body type and all the hard work that has gone into it. You just have to own it and be proud of it.

Bronte Campbell

Dual Olympian, Olympic gold medalist, 2 x World Champion and World Record holder

Resilience

Plateauing is never easy. I plateaued between 11- 14, it was very frustrating. I drew motivation to keep going from my friends all throughout the club and the enjoyment, the pure enjoyment of swimming and how I just wanted to make myself the best swimmer I could possibly be under the circumstances.

Cameron McEvoy

Olympian, World Championship medalist and Commonwealth Games Champion