WE HEAR YOU
As you develop, your love for swimming can put you through some extra hard yards. Your body's changing and life's more demanding. Chances are you could be experiencing some unfamiliar feelings and challenges right now. You're not alone.
Beyond the Black Line is a community that gives you the chance to share the personal stories and experiences of swimmers who've already been there.
Check out past and present Australian Dolphins covering things like self-esteem, motivation, pressure and life balance. We hope the skills you learn you'll choose to use in all areas of life.
Feel free to register for the videos and ask your club about organising a face-to-face workshop.
WATCH OUR VIDEOS NOW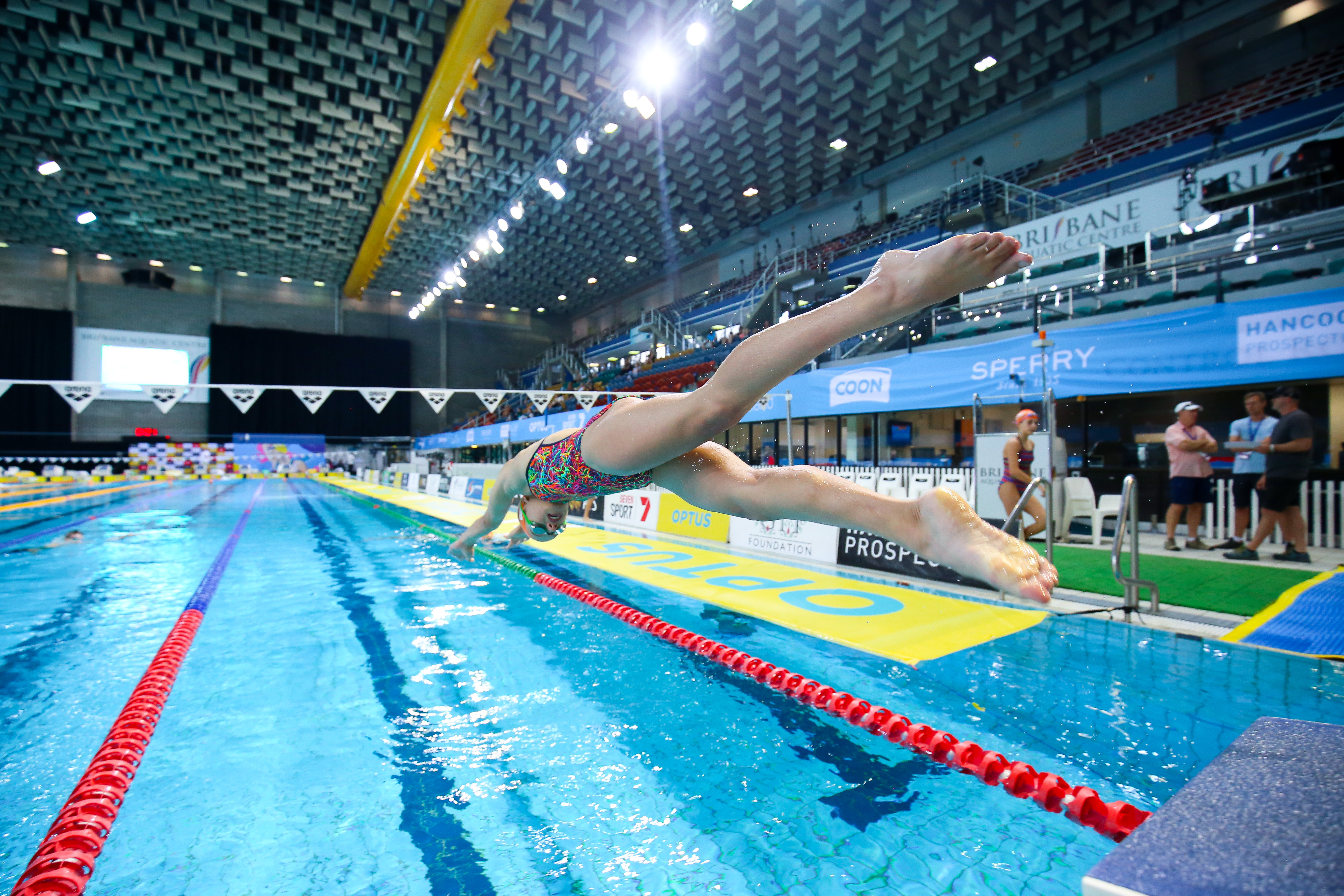 Self-esteem is exactly what it says. It is defined by what you value most about yourself in every sense. Sure it's good to push for a PB, but comparing yourself with others can do you more harm than good. Do you have a "go to" person when you're not feeling great about yourself? Could you be one for a teammate?
MORE TOPICS
Couldn't find the topic you're after?
Read through our full list of topics for swimmers, parents, coaches and clubs here. And of course, if you still can't find what you're looking for drop us a line.
Body image

It's really hard when you're a swimmer. You usually don't look as good in spaghetti strap tops. But I've learnt to be proud my body type and all the hard work that has gone into it. You just have to own it and be proud of it.

Bronte Campbell

Dual Olympian, Olympic gold medalist, 2 x World Champion and World Record holder

Managing expectations

Whether they've been promising or disappointing, the experiences I've had are invaluable. I manage expectations through tunnel vision. I see everything I do as an opportunity to better myself and that way I am on a mission to exceed my own expectations.

Mack Horton, Olympic Champion

Life balance

5 major meets in one year while I was trying to complete Grade 12 was a massive juggling act for me. I was really lucky to have the support from my school and my friends. As a result swimming has taught me how to manage my time better to get things done.

Bronte Barratt

Triple Olympian, Olympic gold medallist and World Record holder

Puberty

The emotional side of puberty is a very important topic that is often not addressed. You should feel comfortable to talk to your close friends or role models. All young girls have been through it, you're not alone.

Ellie Cole

Multiple Paralympic Gold medallist and World Record holder

The Plateau

When I plateaued between 11- 14, it was very frustrating. I drew motivation to keep going from my friends and the pure enjoyment of swimming. And also how I just wanted to make myself the best swimmer I could possibly be under the circumstances.

Cam McEvoy

Dual Olympian, Olympic medallist, World Championship medallist and 2 x Commonwealth Games gold medallist